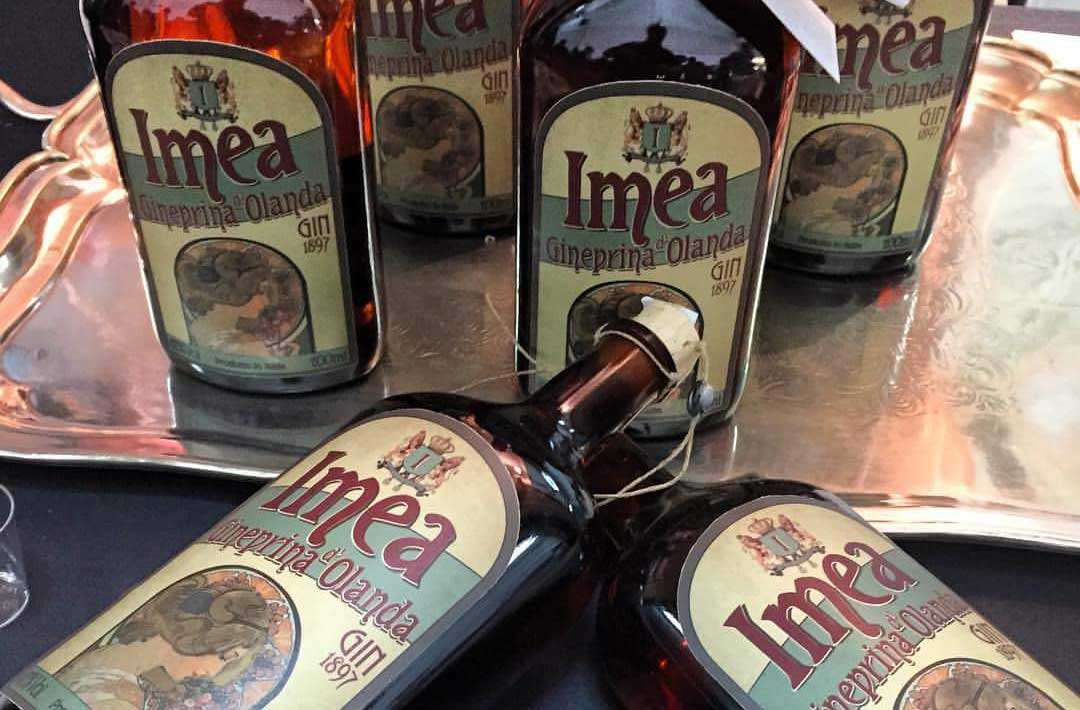 Gineprina d'Olanda is an Italian expression created towards the end of the 1800s to interpret the theme of Gin from the Netherlands, when international blending and the success of foreign distilled spirits pervaded Italy. The expression has been found in a rare Italian text that collects approximately two thousand liqueur recipes that was quite a success at the time. The book was certainly used by tens of distilleries that started operating in that period to meet the demands of a prosperous and receptive alcoholic beverages market.
The cost of transport and customs duties immediately made the imitation of imported spirits a profitable business.
For this very reason, a significant variety of cognacs, whiskies, gins and rums produced using alcoholic infusions of spices, fruit, herbs and natural aromas or an alcoholate of the same products from specialized companies appeared in Italy.
The distribution of these products reached its peak at the beginning of the 1900s when the first Italian books on blending by Ferruccio Mazzon and Elvezio Grassi were published and gave a new boost to the Italian culture of drinking.
In the 20s, the fascist regime forbade the use of foreign products and names, therefore bringing new life to these products, which were used to blend international cocktails in the Italian "American bars" and futuristic "polibibite".
By the end of the war, Italian liqueur companies abandoned this production because, following the presence of the American culture, consumers preferred imported or products with a foreign connotation.
Today, Gineprina d'Olanda in its absolutely original and unique formula, is back; it is the true expression of the liqueur culture of those days made of products created with simple recipes and containing very few flavorings.
Juniper is clearly the main ingredient, together with aniseed, the dominant spice at the time, cloves, cinnamon and mace to give an exotic yet definitely an Italian touch, the fruit of the very first colonialism started in the Horn of Africa at the end of the XIXth century.
Fulvio Piccinino